Hu Jibang (胡济邦) and group of men in village near Zaritzina, U.S.S.R.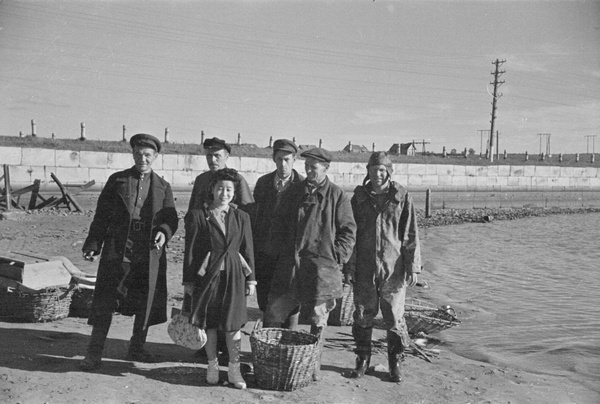 Collection
Copyright
© 2007 C. H. Foo and Y. W. Foo
Notes
University of Bristol - Historical Photographs of China reference number: Fu-n664. 35mm negative from maroon 'Negativalbum' entitled 'Album 1 Moscow 1945' page 7.  Hu Jibang (胡济邦) was Fu's attaché in Moscow, a Communist spy and a war correspondent.
Date
Sunday 16 September 1945
Photographer
Media
Black and white photograph
Repository
Collection of C. H. Foo and Y. W. Foo