Shopping street, including three pharmacies. Boater hatted cyclist.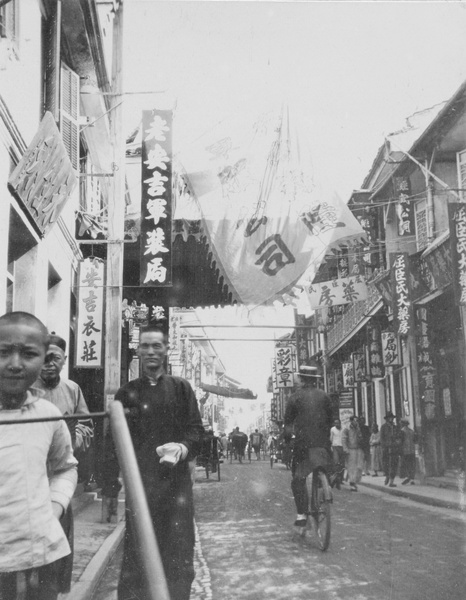 Collection
Copyright
© 2008 Dr. Elizabeth Hensel
Notes
University of Bristol - Historical Photographs of China reference number: Pe01-107.  In the photo, there are three pharmacies (chemists or dispensaries): Watson(屈臣氏), Nanyang (南洋大药房), and Putaihe (普太和). Location of this street and city not yet identified, but it may be Nanking Road, Shanghai.  A.S. Watson had a town depot at 16 Nanking Road and their aerated water factory was at 134 North Szechuen Road Extension.
Location
Media
Black and white photograph