Landing of H.R.H. The Duke of Edinburgh at Pedder's Wharf, Hong Kong.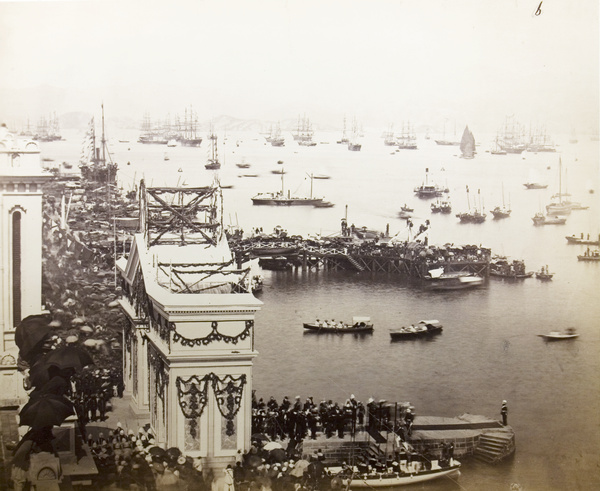 Collection
Copyright
© Crown copyright 2011
Notes
University of Bristol - Historical Photographs of China reference number: NA16-006. Image from an album in The National Archives referenced as 'HONG KONG 3. Views of Hong Kong from the 1860s to the 1920s' (CO 1069-446). See NA16-005.
Location
Date
Tuesday 2 November 1869
Media
Black and white photograph
Repository
The National Archives, London