The steamer 'Minkang' (闽江).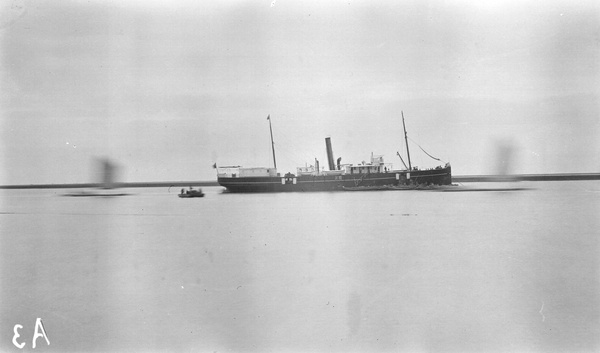 Collection
Copyright
© 2007 John Swire & Sons Ltd.
Notes
University of Bristol - Historical Photographs of China reference number: Sw01-004. G W Swire referenced each negative in this album with the prefix A written in white ink. This negative is referenced A3. The album itself has also been archived at some stage with the reference P2/II.
Photographer
Media
Black and white photograph
Repository
Archives & Special Collections, SOAS Library, University of London